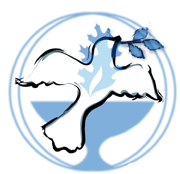 Unitarian Universalists are dedicated to living our faith and practicing what we preach.
Working for civil rights and combating oppression are essential parts of our spiritual journey. Our faith community has worked for justice for hundreds of years, from advocating for free speech and the free practice of religion as far back as the fifteen hundreds to helping to abolish slavery and supporting women's rights beginning in the eighteen hundreds.
We continue to work for justice today in ways that resonate with our Principles, from protecting our environment to standing up for the full rights of bisexual, gay, lesbian, and transgender people. While we cannot always take action on every issue that arises, we do our best to make our congregations, our communities, our denomination, and our world a better place.
Our Unitarian Universalist commitment to social justice fuels our advocacy for comprehensive sexuality education; economic justice; environmental justice; equality for bisexual, gay, lesbian, and transgender (BGLT) people and their families; gender equality; immigrant rights; and other important causes which Unitarian Universalists and UUA congregations support.
According to the UUA there are five types of social justice action:

1. SERVICE:
The purpose of social service is to meet the needs of persons in distress.
Examples: collecting money, donating food or clothing, tutoring, sheltering the homeless, programs for senior citizens, food programs, youth clubs, hospitals
2. EDUCATION:
The purpose of social education is to educate people about the importance of a social issue. The goal is to inform people about the aspects of the issues and also interpret the issue within the context of liberal religious values.
Examples: Public meetings, workshops, resolutions, drama, public forums, worship services and sermons.
3. WITNESS:
The purpose of social witness is to make public by word or deed the convictions of an individual or organization regarding a particular issue.
Examples: Participating in demonstrations, vigils, and marches, writing letters to the editor, passing resolutions, communicating to the wider community through press releases and/or press conferences, organizing petition campaigns, changing our lifestyles
4. ADVOCACY:
The purpose of advocacy is to work through the legislative process to impact public policy.
Examples: Visiting elected representatives in a delegation, writing letters to elected officials, giving testimony at public hearings.
5. COMMUNITY ORGANIZING:
The purpose of community organizing is to participate in the process by which decisions are made in places of power. The focus is on the power of institutional structures and how that power is used. This approach is based on the recognition that individuals have little power to change their situations without the support of groups who know how to organize and influence power.
Examples: Developing a strong organization, influencing policy and decision-makers and holding them accountable, empowering people so they can achieve self-determination