Dear GPUUC and PUUF Members and Friends,

The Ms. Claus and Elves Latino immigrant breakfast and gift give-away event co- sponsored by PUUF and GPUUC on December 19, 2015 had an amazing turnout. The entire GPUUC facility was the perfect setting for over one hundred seventy guests.
Our Latino guests enjoyed selecting from a wide range of appliances, kitchen ware, bedding, bath linens, jackets, work gloves, baby and youth clothing and toys. Teenagers were given $13.00 gift cards. We raffled off numerous Wal-Mart, Fry's and Safeway gift cards and local restaurant gift certificates.
Latin American music provided by Meg Bohrman and Steve Elliott added to our festive atmosphere. Warren Miller operated our sound system. Alma Corella, a professional event decorator, transformed Davis Hall with elegant table and chair coverings.
Richard Bailey was above and beyond in his role of Santa! Nancy Snow and Paula Burroughs coordinated the children's gift give away area. Terri Eichelberger and Pam Robbins, as well as several UU and community volunteers efficiently served a hearty Mexican breakfast which included several baked goods donated by members and Prescott community volunteers.
Mary Steenhoek and Gay Brown Gilliam organized art activities for the young children. They had an unending supply of energy! Cathy Cowen offered face paintings and the children were delighted with her talents. Jane Magallanez, retired PUSD teacher, managed our greeting station. Eight Latino American students volunteered at the event.

I, alias Ms. Claus, greeted our guests with a formal announcement stating our mission. Several guest speakers spoke about various community programs. Joe Duran represented Big Brothers Big Sisters organization. Barb Jacobsen addressed the benefits of Open Door. Adriana Lopez informed us about free English and citizenship classes offered in Prescott Valley. Thomasene Cardona discussed the topic of the Freedom Education Fund to assist immigrants who wish to pursue a higher education. Finally, Marion Pack registered a few guests to vote in our upcoming elections! Kevin Goss, Fabiola Espinoza and Tiffany Ocampo were our interpreters.

Our committee wishes to thank both congregations for all your generous donations, volunteers and willingness to support this significant yearly Latino Immigrant outreach event.

Sincerely,

Bronwyn Butterfield
Founder and Chair
LINC (Latino Immigrant Network Coalition)
The Unitarian Universalist Principles
We, the member congregations of the Unitarian Universalist Association, covenant to affirm and promote:
The inherent worth and dignity of every person;
Justice, equity, and compassion in human relations;
Acceptance of one another, and encouragement to spiritual growth in our congregations;
A free and responsible search for truth and meaning;
The right of conscience and the use of the democratic process within our congregations, and in society at large;
The goal of world community with peace, liberty, and justice for all;
Respect for the interdependent web of all existence of which we are a part.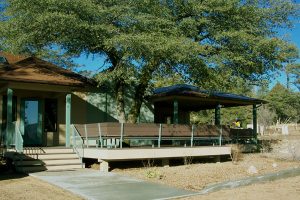 Prescott Unitarian Universalist Fellowship
945 Rancho Vista Road
Prescott, Arizona
West on Copper Basin to the four-way stop at Rancho Vista. Right on Rancho Vista to the fellowship house on the right.
www.puuf.net 928-778-6672
==========================================================================
[The following is an imaginary "flashback from the future" designed to show, in fleshed out detail, the features and concepts of the Basileia Communal Meal program that is proposed for adoption and continuance by Prescott Unitarian Universalist Fellowship ("PUUF"). It is the text of a 'panel discussion' presented at the Sunday service on June 9, 2013.]:
Basileia Scenario
JERRY [Coordinator]: Join us on a trip to June 9, 2020. The participants in our panel discussion today need no introduction because they have been PUUF regulars since the late 1900s. And since we are in the year 2020, we can expect a clear vision as they reminisce in a flashback over the past 7 years to June 9, 2013. Please welcome Glenna, Anne, Roger and Marriner as they remind us in their panel discussion,
JUNE 9, 2020
"HOW IT ALL HAPPENED"
GLENNA: Thank you. It's our pleasure today to recall with those of you who lived through it, and report to those who are newcomers to PUUF how things occurred over the past 7 years that have seen PUUF's remarkable turn-around from tottering on the brink of eroding away through attrition of its ageing members to its current state of healthy and consistent growth.
It all started in the summer of 2013. PUUF began to explore a then novel concept which had a name that not many PUUF regulars had ever heard: "Basileia."(Ba-suh-LAY-uh) The name came from references to ancient grass-roots counter-culture groups that were boldly welcoming and egalitarian in a society that was otherwise rigidly patriarchal and hierarchical — groups that included women as well as men — and even slaves — among their leaders. In more modern times, leaders of the feminist religious liberation movements referred to these ancient movements as one of the bases for their views of gender equality and women's liberation.
ANNE: PUUF adopted "Basileia" as the name for a multi-faceted transition from ordinary thinking to thinking outside the box — from just being garden variety friendly and welcoming to being consciously and maybe even emphatically friendly and welcoming. Actually it wasn't all that big a change. Most PUUFers were open and outgoing to visitors but I guess you could say what was added was a more energetic approach. They trained themselves by beginning a practice they called "Basileia communal meals." The ancient Basileia activities centered around meals — full-fledged meals that dwindled down to bread and wine (or grape juice) when Christianity became the dominant religion.
PUUF regulars were fairly fond of pot-luck meals so they quite easily adapted to monthly communal meals with a special out-reach to people in the community. These were people who at some point in their lives and often currently, suffered great challenges or damage to their feelings of self-worth and dignity for reasons such as sexual orientation, gender issues, race or ethnicity, immigration status, substance abuse problems, abusive childhood, homelessness along with joblessness or physical or mental health issues.
ROGER: The way it worked was this: The Basileia concept was focused on the first of the seven UU Principles, affirming "the inherent worth and dignity of every person." Each month a team called the Basileia team would select from the larger community 4 or 5 persons who, sometime in their past, or currently, felt challenged or deprecated in their self worth and dignity. These persons were invited to join with PUUF regulars at our Basileia communal meal. They covered the full spectrum of those who had been challenged or had their sense of worth attacked. They included people who had withered under the circumstances that collapsed their sense of self-worth, who had then been able to regain their own feelings of self-respect but were battling to win back the respect of those around them. They included members of minorities who were still suffering under the force of demeaning stigma or stereotyping. They also included some who had pushed back and recovered from whatever the cause was and stood as examples for others less fortunate.
In addition, there were people who just "dropped in," in many cases from other UU congregations such as Granite Peak, Sedona or Flagstaff, or locals who were curious about what went on at a "communal meal" or about the strange name, "Basileia." It turned out that, more than the invited guests, these drop-ins were the ones who came back again and again, both for the communal meals and for PUUF's regular programs. That was the group that provided PUUF with 3 new members and several additional regular attending friends by the end of 2013, just 7 months after the program started.
MARRINER: At the communal meals, first time visitors, whether they were drop-ins or invited guests, had a PUUF regular designated as a "host," one on one. Guests and hosts went through the food line first. They then sat at designated places around the various tables which were all set up in the Fellowship Hall to promote the intimacy of the experience. Hosts introduced the guests to others who came to sit at the table, gave a few bits of introductory information about the guests and loosely managed the conversation to assure it didn't drift in ways that left the guests out. Sometimes the hosts suggested an 'around the table' question like "Tell us some interesting place you've lived, or where you really wanted to live," to get things started. About midway through the meal, when a bell rang, hosts and guests would move with their plates to a different table where the guests were introduced to those at that table.
Sometimes the reasons guests had been challenged in their self-respect were apparent, sometimes not. And it wasn't always clear whether they were still impacted by the challenge or had recovered their own feelings of worth and dignity. One rule set up was that there wasn't to be probing about such reasons to any degree that invaded the guests' comfort zone. The guests were always in control over how much personal information they disclosed.
The food at communal meals was commercially prepared to meet all health standards. And a "cookie jar" was set on the drinks table to receive donations toward meal costs from those who could afford to.
ROGER: Within the first few months after the program started PUUF regulars began to easily slip into the elevated mode of friendliness that Anne talked about, and this carried over to the twice monthly movie and pot-luck nights. Within a month or two attendance at these movie nights began to perk up, mostly folks from Granite Peak who came to a communal meal to satisfy their curiosity and learned about the movie nights, but also a smattering of folks who had dropped in from the community at large out of the same sense of curiosity.
ANNE: Yes, that friendliness seemed to be contagious. Actually, the whole mood of PUUF seemed to change. Members and long-standing friends seemed to be invigorated. The whole attitude seemed to change from feeling threatened to feeling that things were back on a new, bright path.
MARRINER: Well, the beauty of the Basileia concept was that it capitalized on aspects of PUUF's nature that didn't require a lot of change. The natural friendliness you've mentioned was one thing. That just got ramped up a bit. And the PUUFer's love of pot-lucks easily bridged over to the slightly more structured nature of the communal meal with its pattern for getting acquainted with guests. PUUF also had a very flexible and adaptable physical facility in the Fellowship House, good parking facilities and a very congenial atmosphere which contributed a lot to the attraction first time visitors felt about coming back.
Then PUUF also made some important changes in its schedule that really opened things up and created a big jump in the attendance of the "drop-in" guests. At the November annual meeting in that first year, after only a few months of scheduling the monthly Basileia communal meals randomly, the members decided to make the first Sunday of each month "Basileia Sunday." More significantly, beginning the first Sunday in January of 2014, PUUF moved the regular meeting time for Basileia Sundays to 11:30 am to permit those who attended Sunday services elsewhere to then come to PUUF's service, with the communal meal beginning at 1 p.m. That worked pretty well during the Winter months.
GLENNA: Yes, and the PUUF Program Committee began to schedule the speakers for regular meetings that were most likely to appeal to people from the community at large on Basileia Sunday so the combined pull of the attractive meeting program and the Basileia communal meal made our attendance on Basileia Sunday jump by 50% over the average for the other Sundays. As a result, in the Fall of 2014, PUUF moved the start time for all of its regular programs to 11:30 and attendance jumped up across the board.
ROGER: A lot of that increased attendance was folks who went to another church earlier in the day and came to PUUF at the later time just because they were interested in the speaker's topic and sometimes because they just wanted to enjoy the warmth and friendliness at PUUF. Only a relatively small percentage became full members of PUUF but many others attended the Basileia Sunday meetings and communal meal and maybe one or two other meetings during the month if the topics were interesting. A number also became supporters of PUUF, not just with the Sunday offerings, but, like lots of long-time PUUF friends, with pledged contributions.
ANNE: Yes, the slow but steady growth of PUUF to what is now a very comfortable size really began by the end of that first full year of the new Basileia approach to things.
GLENNA: You're speaking of the regular meetings and the number of PUUF members, I guess. I wouldn't call the growth of the Basileia communal meals slow. By the end of the first year or two we were straining for space to accommodate enough tables in the Fellowship Hall for all those who attended.
ROGER: Now, in the winter at least when we can't use the deck, we have extra chairs around the edges of Fellowship Hall and sometimes people stand and hold their plates like at a reception.
MARRNER: Let's talk about some of the highlights of the last 7 years with the Basileia program and the major things we learned.
ANNE: For me a highlight was in the Summer of 2015 when Reverend Paul came back from New Bedford to visit us and ask what this new fangled/old fangled Basileia thing was all about. His contacts with UUA and his report to them resulted in PUUF being named a "break-through congregation" at GA in 2016.
GLENNA: I was impressed as we learned what a large number of people in the Prescott area had felt their self-worth challenged by stigma or stereotyping at some point in their lives. I personally understood how those financially down and out could lose their sense of worth when their circumstances shifted from being able to give support to others to needing support from others. And I understood how those experiencing addiction had similar feelings of inadequacy. What I didn't realize is how many group homes and residential substance abuse recovery programs are centered around Prescott. All those people were feeling isolated and roped off from the community. While only a small portion of them came back after their Basileia meal visit — because some of them were only here for a few months or weeks until their program was completed — the way they glowed as we welcomed and accepted them was something that made me and a lot of other PUUF regulars feel very good about what we were doing.
ANNE: Right! And the cards and letters we received from some after they got back home were very encouraging.
MARRINER: It took a while, but after PUUF put the details of the Basileia program up on the PUUF website the site began to get an increasing number of hits in Google searches — in part I think due to those visitors who went back home and talked to others about our program.
ROGER: We've had a number of visitors drop in who just wanted to see what we were doing and how we were doing it. A few of those stayed on and became PUUF members or committed friends.
GLENNA: I remember when we had three drop in visitors from one of Prescott's larger churches who asked a lot of questions about how our Basileia program is set up and works. I think they tried something like it and I don't know how successful it has been for them. Being relatively small sometimes has advantages; a warmer, more intimate atmosphere of friendship is certainly one of them.
ANNE: In that vein, it seems the effect the program has had on the linkage between PUUF and Granite Peak has been very positive. In a way Basileia has meshed right in with Granite Peak's social justice outreach and community service programs. A few of the women who were sheltered at PAWS were invited guests at our Basileia communal meals and met members of Granite Peak and PUUF regulars who are active in Granite Peak community service programs and these guests eventually became regular attendees at Granite Peak with their children in its RE programs.
GLENNA: Some of the Hispanic folks we invited to Basileia meals were Catholics centered around Sacred Heart parish and never came to any of our regular meetings. But through our Basileia program they became acquainted with PUUFers or Granite Peakers who were involved with Granite Peak's 'English as a second language program ' and began to attend it.
ROGER: The traffic wasn't just one-way. Particularly after we changed our time schedule, more Granite Peakers began to show up at our regular services as well as on Basileia Sunday. A few of them found PUUF's more secular and varied Sunday services, as well as the more intimate atmosphere, more compatible than the larger, more formal congregation. And because of the time shift, more of the PUUF regulars kept track of the Granite Peak programs and attended those they found interesting.
ANNE: Yes, Basileia has really helped in strengthening the Granite Peak-PUUF linkages as PUUF re-developed some of the things that had dwindled away, such as the book discussion group. PUUF's movie nights and potlucks have flourished with Granite Peaks' support, and the Granite Peak/PUUF combination now offers a wider spectrum of UU activities to the community at large.
MARRINER: There were a number of issues that PUUF members were concerned about when we first started as to how this program would really work out. Can panel members recall some of these and tell how they were resolved?
ROGER: Well, I remember I was concerned at first at how a handful of PUUFers would be able to handle all the set-up of tables and the re-arrangement of the chairs as well as setting up the food serving tables since our pool of able bodied helpers had been eroding back in 2013. It turned out for the first couple of times everybody just pitched in, including some of the guests, and got it done fairly quickly. As time went on we arranged to pay some of the older teenagers at Granite Peak to come on Basileia Sunday after their service and help with the set-up of the tables and the food.
GLENNA: That really worked out pretty well. Sometimes, when enough teen-agers from Granite Peak weren't available the one in charge would recruit friends from high school to help with the set up. Some of those took home Basileia brochures which their parents read, and then the parents showed up as drop in guests at later Basisleia meals. Some of those parents even became regulars at Granite Peak or PUUF.
ANNE: One of the issues raised by some PUUF regulars at the beginning was the issue of 'shining a light' on the invited guests, I mean making them talk to the point of embarrassment about the reasons their self-worth had been challenged. That could have been a real problem because PUUFers were so used to asking all visitors, "What brings you to PUUF today?" We talked about that in the beginning and decided that it was better to skip that specific question. That was hard, because for the drop ins it was a very natural question and only for those that had experienced a loss of self-respect and not yet recovered was it potentially embarrassing. We knew we didn't want to draw obvious distinctions between drop-ins and invited guests. For the first couple of Basileia communal meals it wasn't a noticeable problem as the invited guests were open to talking about their experiences.
GLENNA: We had some sessions where we did role playing to demonstrate ways to begin conversations without probing into embarrassing areas. After a time, PUUF regulars became very adept at starting the conversation with questions like, "Where did you grow up? or "What do you enjoy doing in your spare time?" or "Have you lived in the Prescott area a long time?" and if they said "No" we focused on where they lived before rather than on what brought them to Prescott, then letting the guest bring the conversation to current circumstances if they wanted to do so.
MARRINER: I think a lot of people wondered, in the beginning, where we would find a source of enough people comfortable and willing to be invited guests. When we defined our goal as outreach to "include persons whose feelings of worth and dignity have been challenged" we were thinking broadly, as Roger has mentioned. The word "challenged" draws a very wide spectrum of people for us to befriend. It includes members of ethnic and minority groups, such as immigrants, who still live under a cloud of degradation and threatening social standards. It includes members of groups, such as the LGBT community that are beginning to see increased acceptance and respect but still, in many cases, feel they must remain closeted. It includes ethnic and racial groups that in some circumstances and places still experience actual, if not legal, bigotry and prejudice, And it includes a whole lot of women and girls who still don't feel the world has yet achieved a balanced axis of gender equality.
So over the past 7 years we've heard many stories from our guests; stories of current shameful but majority or even official accepted disrespect, heart-breaking stories of family judgments of unworthiness, stories of daunting, but oftimes successful, climbs to full recovery from the depths of addiction or narcotic dependency, and personal stories of triumphs over, and escapes from, racial or ethnic bigotry that we know about from history but can only empathize with when we converse with someone who lived through those things.
GLENNA: We've mentioned people from Quixote's Garage and the women's and family shelters. We also learned about so-called "homeless people" who aren't really destitute, but who choose not to encumber themselves with the problems of home ownership or even apartment rentals, and people look down on them because of their lifestyle. Some live in RVs or even just cars in the forest areas, — that's why some call them "forest people." Many spend lots of time at the local libraries, and we got some suggestions for invitees from the librarians.
ROGER: Early on, we decided we were not seeking to duplicate any services provided by regularly established agencies in the community such as Open Door. The Basileia program is not a relief program or social justice program in itself, but is a program of welcoming and non-judgmental acceptance of people just as they are. We didn't try to go beyond that in solving the problems of the world or the problems of Prescott. Some who came in through the Basileia door went on to be active in social justice and community service programs, particularly those sponsored by Granite Peak, but that was beyond, though certainly not inconsistent with, the 'beloved community' goals of Basileia itself.
MARRINER: Yes, the Basileia program is designed to build a better functioning "beloved community" within PUUF. Through its outreach feature it brings in many more visitors than PUUF attracted before the program was adopted, both invited guests and drop ins. We welcome those visitors to join our beloved community and to share the satisfactions we find in it, but we don't promise them we can solve any of their problems.
With that observation, it's time to wind up our panel discussion and get some directions concerning PUUF's first real, in the flesh, Basileia communal meal from Jerry.
JUNE 9, 2013
But first, I want to emphasize that what we have just presented is a dream, a suggestion. The very defining nature of Basileia is not 'top down' but 'center-outward!' A few people don't make the decisions for a Basileia, everyone participates and each has an equal voice. We've suggested to you possibilities for what PUUF might decide to do, and we've guessed at what the results of those decisions might be. What really will happen is up to each and all of us, and it surely will differ in many respects from the scenario we just presented. We anticipate having two more Basileia communal meals in July and August and then a Congregational Meeting the last Sunday in August to survey reactions and decide about the future
You have each received a handout "Basileia?? What In The World is Basileia?" which we hope may answer some of your questions. Again, please read that brochure as 'suggestions,' not as adopted policy; as a draft work in progress that is open to further input from each of you. That hand-out has been put up on PUUF's website, along with the full script of this "How it All Happened " flash back from the future, to today, June 9th, 2013.' Thanks for dreaming along with us.
==============================================================================
The Fellowship offers a broad stroke of activities across its calendar; programs can be found in many areas of interest.
Contact persons and numbers are usually provided for each activity as they are finalized. If you see something of interest, you may contact the coordinator directly.
Do you have an interest or know of a program you feel would be of interest to the community? Contact us to see how an offering can be included in our program structure?
You will find a Current Calendar of Events of upcoming activities as listed in the current newsletter. This listing is updated periodically and includes current Sunday morning programs of interest to the community. Current goings-on can be found below! Check both to see what's been happening and coming up for the future.
The PUUF monthly Newsletters, current and past, are now available on line. For a printable copy in a .pdf format, just click on the issue you are interested in and you will be able to either read it or make a copy.

Activity Highlights
***
Safeway eScrip
For those shopping at Safeway Stores and who want to help PUUF earn money with eScrip, you should renew your membership by calling 877.safeway and give them the PUUF ID# 104445268. Thanks for your support.
***
If you would like further information about the Prescott Unitarian Universalist Fellowship, please contact us prez@nullpuuf.net